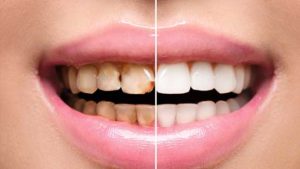 Patients in need of a full mouth dental implants reconstruction have many options to choose from, and among these options dental implants are the most modern and most efficient approach to full dental rehabilitation.
The advantages of dental implants are many:
They're very much like natural teeth both in aesthetics and function;
They offer stability and excellent chewing function;
Titanium implants are compatible with the bone around roots and easily fuse with it;
They can be used to replace all or only a few of your lost teeth.
What options do you have if you're considering full dental reconstruction with implants?
All-on-4 Dental Implants cost
All-on-4 dental implants are a new dental restoration procedure designed for patients who have lost all or most of their teeth on their upper or lower jaw.
Only 4 dental implants are required to support a fixed full bridge, however, depending on the bone density of the patient, two more titanium implants may be needed for the upper jaw.
All-on-4 dentures are an excellent solution for patients who don't want removable dentures that can become wobbly over time and don't provide the same chewing functionality and natural look as dental implants.
Implant Retained Denture
Another option for patients in need of full dental rehabilitation are implant retained dentures.
These are a great alternative to removable dentures and offer improved chewing ability and help maintain facial structure by preserving the remaining bone in the patient's jaw.
In the case of implant retained dentures fewer dental implants are required and it may be possible to use mini dental implants, thus, significantly reducing the costs of the procedure.
With implant retained dentures, gums absorb more of the force of the bite and dental implants are positioned in a way to maximise the use of bone that's naturally thicker and stronger in certain areas of the jaw, thus, eliminating the need for bone grafts.
Patients will be able to speak and eat comfortably, however, the denture must be removed at night for cleaning.
Implant Supported Denture
Compared to implant retained dentures, implant supported dentures absorb the full force of the bite through the implants and into the jawbone, which closely mimics the natural bite.
This type of dental procedure is more expensive because a greater number of dental implants are necessary, and mini implants are not suitable.
There's also a need for good bone structure, therefore, not all patients can be good candidates for such a procedure, unless they are willing to undergo bone grafting and soft tissue regeneration.
Implant retained dentures can be a more appealing options for patients who don't want to undergo additional procedures for an implant supported denture.
Removable Dentures (Overdentures)
Besides fixed dentures, overdentures can be attached on small clips that connect the dentures to the implants.
This snap-on method affords more stability and chewing function, and the plastic base that the artificial teeth rest on supplements lost gum.
As you can see, full dental reconstruction with implants affords patients multiple options to regain a confident smile and improved chewing function.
Where to get full mouth dental rehabilitation?
In order to get dentures, high quality dental treatment you should choose Budapest, Hungary. Dental clinics in Budapest are specialised in whole dental works and they have been working with foreign patients for decades now. Most Irish patients opt for Hungary for a good reason: quality and costs. Affordable prices mean you can save as much as 70% on your local costs. If you look for full mouth dental implants cost Ireland consider the treatment in Budapest, Hungary.
Further readings